Pack 216 at Nunaka Elementary School
|
home




Mission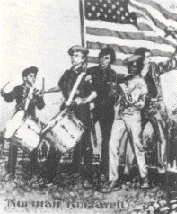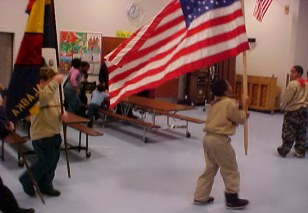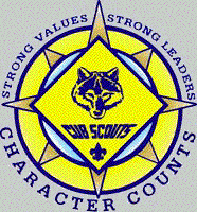 The cub scout pack program is basically the steppping stones to becoming a boy scout.The cub scout program is about boys and fun. In average meetings we have games in the gym to start. Next we have an organized activity and we do rank advancement. which is done by the Den Leader, with some help from Den Chiefs. Lastly to close out the meeting, we have games in the gym til the4 parents who arn't already there to arrive, and to give parents a chance to talk about the next meeting, etc. Thier's nothing to wory about being a leader, because we are one of the few packs that has an actual DEN CHIEF program. Den chiefs are boy scouts who are trained to help out den leaders and help make meetings run smoothly.
The cub scout program is for children age of 6-11yrs. old. Children who are in 1st. grade are part of a group called Tigers, and 2nd. graders Wolf, 3rd. graders Bears, and last but not least 4th & 5th. graders are Webelos scouts.
Parents looking to enroll their children in cub scouts or pack 216 should contact Unit Commisioner Tom McNulty at his
E-mail address
or by phone at 333-7314.