Pack 216 at Nunaka Elementary School




Welcome to the BSA Western Alaska Council Pack 216 web site.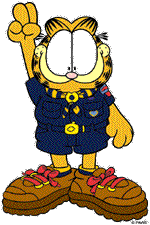 BRING YOUR BOOK AND WEAR YOUR UNIFORM EVERY FRIDAY!!! WEAR IT TO SCHOOL EACH FRIDAY!!!
"Join Cub Scouts, Because to much fun is never enough!!!" - Garfield
Do you have a child in grades 1- 5? Looking for an organization to join? Why not join cub scouts? If you are interested in joining cubscouts just
CLICK HERE
.
We will call you about the times and days of the meeting. Or if you prefer just drop in on one of our meeting and see what we're about. We post our meeting dates to the left, and we start at 7:00pm unless otherwise noted.
Feel Free to make this your Home Page!
Last Updated June 24, 2002